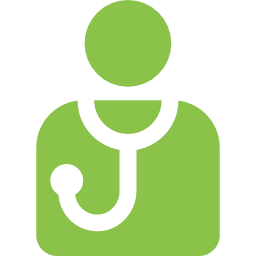 American Academy of Pediatrics, HPV Champion Toolkit
The American Academy of Pediatrics established a
toolkit to help increase HPV Vaccination immunization rates within pediatrician offices. This toolkit provides resources and guidance to increase HPV immunization rates and to improved quality within your practice.
https://www.aap.org/en-us/advocacy-and-policy/aap-health-initiatives/Pages/HPV-Champion-Toolkit.aspx
Immunization Action Coalition, Standing orders for administering HPV vaccine to children and teens
An example of standing orders for  HPV vaccine administration. Standing orders can give permission to eligible healthcare professionals (Nurses, MAs, etc.) to vaccinate children and adolescents that eligible for the vaccine.
Immunize.org/catg.d/p3090.pdf (Children and Teens)
Immunize.org/catg.d/p3091.pdf  (Adults)
Health IT.gov, Patient Reminders through EMR system
Instructions on how to EMR systems to send patient reminders about preventative and follow-up care.
http://www.healthit.gov/providers-professionals/achieve-meaningful-use/menu-measures/patient-reminders
Tips and Time Savers for Health Professional, Center for Disease Control
This resource provides tips for talking with parents who may have questions about the HPV vaccine based on research that was done by the CDC.
http://www.cdc.gov/vaccines/who/teens/for-hcp-tipsheet-hpv.pdf
Minnesota Department of Health
HPV Vaccine for Healthcare Providers
Minnesota Department of Health created a series of videos related to HPV vaccination to help providers learn how to effectively communicate with the patient/parents about the importance of the vaccine and why they should get vaccinated.
http://www.health.state.mn.us/divs/idepc/immunize/hcp/adol/hpvvideos.html
Center for Disease Control, HPV Vaccine resources for Healthcare Professionals
CDC has great resources and information about the HPV Vaccine for healthcare providers. There are tools for practice and handouts to give to your patients. In addition, there are information videos and CE or CME opportunities for providers.
http://www.cdc.gov/vaccines/who/teens/for-hcp/hpv-resources.html
Academy of Pediatrics: Reminder/Recall Systems
for Immunizations
This fact sheet provides ideas for reminder/recall systems for immunizations.
https://www2.aap.org/immunization/pediatricians/pdf/ReminderRecall.pdf
Center for Disease Control HPV vaccine Resources for Healthcare Providers