What is Palliative Care? Palliative care is health care that relieves a patient's pain, stress, and symptoms due to a chronic illness.
The Cape Atlantic Coalition for Health's Palliative Care Committee is comprised of health care professionals from a variety of home health, home care, palliative care and hospice organizations in Atlantic and Cape May counties.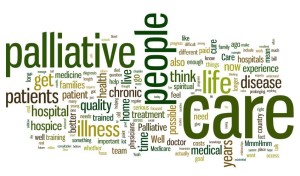 Be a Partner in Your Healthcare/LIVE (Live Independently, Vibrantly, Educated) is a presentation created by the Palliative Care Committee designed to enable seniors to retain control over their healthcare and their lives.
The goal of LIVE is to teach and encourage a comprehensive, healthy lifestyle; the objectives include tips for maintaining independence through education and empowerment.
The presentation combines a brief "lesson," followed by a fun BINGO game that is tailored specifically to reinforce the material.  Prizes are always awarded!
If your organization or community would like to schedule a presentation, please call Joia Di Stefano at (609) 892-8180.